WELCOME TO THE 2023 CONFERENCE
---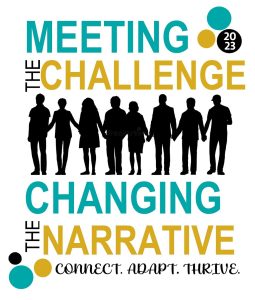 The Alabama School of Alcohol and Other Drug Studies (ASADS) is preparing for another well-attended and highly informative annual conference on March 21 – 24, 2023. ASADS's 47th Annual conference will take place at the Bryant Conference Center on the campus of the University of Alabama. This year's theme is "MEETING THE CHALLENGE, CHANGING THE NARRATIVE: CONNECT. ADAPT. THRIVE." You can look forward to vibrant programming, impactful networking, and opportunities to reflect and connect over emerging and relevant topics.
ASADS is hosted annually by numerous state agencies, treatment/prevention programs, community partners, and primary health care providers. This year ASADS will offer a special plenary speaker each day, over forty courses throughout the week, and the presentation of the Carl Nowell Award.
The ASADS Board consists of up to twenty-three members, which plan and operate the annual conference. Planning is conducted for twelve months to provide the best workshops possible for attendees. Registration fees, exhibit fees, and corporate sponsorships are used to pay for the faculty and expenses of the conference. Included in registration fees are workshop content, conference materials, logistical support, and breaks. Members of the Board serve as volunteers to coordinate the conference.
ASADS wants to ensure that our event will be safe for all attendees. ASADS will follow the Bryant Conference Center guidelines and observe all health and safety precautions that the site requires.
Sincerely,
ASADS Board of Directors
---
Check out our new website experience!